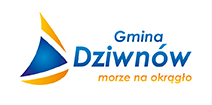 Europa Cup Poland
Tue 14th June 2022 - Thu 16th June 2022
Poland, Dziwnów
Regatta Informations
This regatta will be organized by the GMINA DZIWNÓW.
Sailors wishing to enter must first complete an application form.
Entry Fee
80.00€ (EUR)
Late Entry Fee
100.00€ (EUR)
Entry Closing Date
Tue 7th of June
Entry Address
Race office opening
Mon 13th of June , 16:00
Race office closing
Thu 16th of June , 18:00
First Race
Tue 14th of June , 12:00
Last Race
Thu 16th of June , 15:00
N° of Races
8
Social events

T-shirt, buffet after each day of racing

Insurance Requirements

All competitors shall be insured with valid third party liability insurance with a minimum cover of € 2,000,000 ( 2 million Euros) per event or equivalent there of in any other currency.
Club Details
GMINA DZIWNÓW, UL. SZOSOWA 5, 72-420 Dziwnów Poland

Email: jacek.klimecki@gmail.com
Tel: +48 602 128 000
About Dziwnów, Poland
10-17 knots direction east or west
4 slipways plus one concrete one, crane available, team of volunteers to help sailors during launching
Full facilities: toilets, changing rooms, showers separete for men and women
Car park
Local Tourist Information
https://www.dziwnow.pl/asp/en_start.asp?typ=23&menu=159&strona=1
Accommodation
https://www.dziwnow.net.pl/noclegi
Various accommodation available from 4 stars hotel to private apartments.
As it is holiday time in Poand it is suggested to book accommodation in advance.
Transport
https://dziwnow4sailing.org/en/
Charter Boats Information
10 Charter Boats available
Charter fee: 100€/day
Contact: Marcin Rudawski, +48607700162, info@laserpol.com.pl