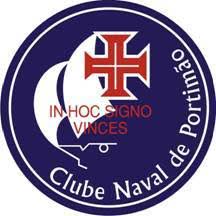 Europa Cup Portugal
Fri 31st January 2020 - Sun 2nd February 2020
Portugal, Portimão
Regatta Informations
This regatta will be organized by the Clube Naval de Portimão.
Sailors wishing to enter must first complete an application form.
Entry Fee
40.00€ (EUR)
Late Entry Fee
70.00€ (EUR)
Entry Closing Date
Fri 24th of January
Entry Address

The website of the club is not working so payment will be made at the registration desk at the club.

You still need to fill an application form on the EurILCA website.

Race office opening
Thu 30th of January , 9:00
Race office closing
Sun 2nd of February , 19:00
First Race
Fri 31st of January , 13:00
Last Race
Sun 2nd of February , 15:00
N° of Races
9
Social events

Snacking after racing, tshirts and prizes

Insurance Requirements

All competitors shall be insured with valid third party liability insurance with a minimum cover of €1,500,000 (1.5 million Euros) per event or equivalent there of in any other currency.
Club Details
Clube Naval de Portimão, Zona Ribeirinha – Doca de Recreio, Portimão Portugal

Email: geral@clubenavaldeportimao.com
Tel: +351 282 417 529
About Portimão, Portugal
The club has bar and restaurant, showers, private park, crane, marina, water access ramp and is near a petrol pump
Local Tourist Information
Museum of Portimão
Beaches
Boat rides to see caves and dolphins
Accommodation
Hotel Mirachoro
Hotel Santa Catarina
Hotel Globo
Hotel Jupiter
Residencial D. Carlos I
Transport
Zona Ribeirinha – Doca de Recreio
Charter Boats Information
Bicasco
+351 919 365 053
See information in the document section of this event
And also Charter boats and ribs with The SailCoach Foundation
WhatsApp +356 9993 8044