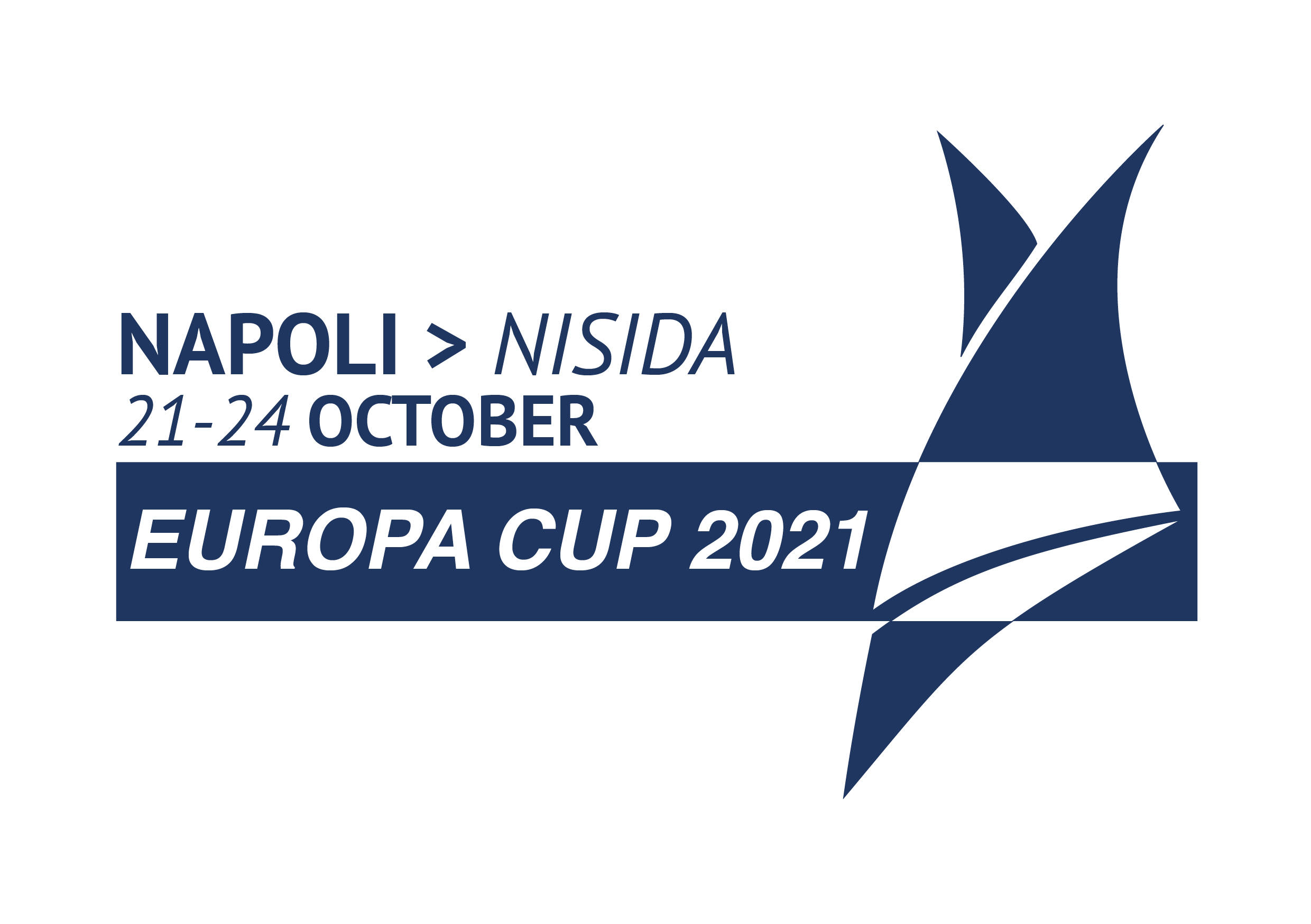 Europa Cup Italy
Thu 21st October 2021 - Sun 24th October 2021
Italy, Naples
Regatta Informations
This regatta will be organized by the R.Y.C.C. SAVOIA.
Sailors wishing to enter must first complete an application form.
Entry Fee
120.00€ (EUR)
Late Entry Fee
150.00€ (EUR)
Entry Closing Date
Mon 11th of October
Entry Address

For coaches, accreditation must be filled , it is in the document section.

Payment has to be made in advance at the following bank and an email of the transfer must bee sent to

BANK: CAMBIANO SPA- AGENZIA SESTO FIORENTINO

IBAN CODE: IT65V0842538100000031397953

BIC/SWIFT CODE: CRACIT33

NAME:

SURNAME:

ILCA CLASS:

SAIL NUMBER:

CITIZEN:

EMAIL:

PHONE:

Race office opening
Wed 20th of October , 8:00
Race office closing
Sun 24th of October , 19:00
First Race
Thu 21st of October , 13:00
Last Race
Sun 24th of October , 15:20
N° of Races
8
Social events

T-Shirt

Insurance Requirements

All competitors shall be insured with valid third party liability insurance with a minimum cover of €1,500,000 (1.5 million Euros) per event or equivalent there of in any other currency.
Club Details
R.Y.C.C. SAVOIA, VIA NISIDA, NAPOLI Italy

Email: info@europacupnapoli.com
Tel: +393356891661
About Naples, Italy
Wind: Min. 8kn - Max. 18kn
Temp.: Min. 17°C - Max. 23°C
Local Tourist Information
Transport
A1 Autostrada del Sol - Exit in Napoli
E45 - Follow Tangenziale - Exit Fuorigrotta
Turn right Via Diocleziano and Via Bagnoli
Turn left in Via Coroglio
At the end of the road, Turn right in Via Nisida to the Base Navale Marina Militare
Charter Boats Information
150€ / day
Negrinautica
+39 348 846 1686