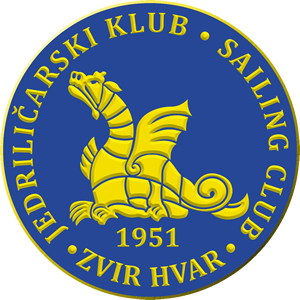 Europa Cup Croatia
Sat 28th December 2019 - Tue 31st December 2019
Croatia, Hvar
Regatta Informations
This regatta will be organized by the JK Zvir Hvar.
Sailors wishing to enter must first complete an application form.
Entry Fee
70.00€ (EUR)
Late Entry Fee
90.00€ (EUR)
Entry Closing Date
Wed 18th of December
Entry Address
http://eurilca.eu/event/application_form.php?id=166
Race office opening
Fri 27th of December , 10:00
Race office closing
Tue 31st of December , 19:00
First Race
Sat 28th of December , 10:00
Last Race
Tue 31st of December , 15:00
N° of Races
8
Social events
Insurance Requirements

Each participating boat shall be insured with valid third-party liability insurance with a minimum cover of €1,500,000 (1.5 million Euros) per event or equivalent there of in any other currency.
Club Details
JK Zvir Hvar, Put Kriza 2, Hvar Croatia

Email: jkzvir@gmail.com
Tel: +385989802181
Fax: +385 21 741 415
About Hvar, Croatia
Average wind & weather conditions:
Wind and weather conditions may vary in that time of year.
Average temp is 12-15 degrees. Wind 8 - 20 knots
Boat landing area and facilities:
In the main port and Križna Luka (near the sailing club)
Local facilities:
Toilets, changing room
Charter boats:
Number of charter boats available: 10+
Accommodation
Hotel and private accommodation available from 100kn (13,50€) per person per day: http://www.jkzvir.hr/en/accomodation
Caravan can be parked near the sailing club free of charge (small fee for electricity may be asked)