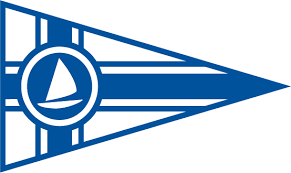 Europa Cup Serbia
Thu 31st August 2023 - Sun 3rd September 2023
Serbia, Donji Milanovac
Regatta Informations
This regatta will be organized by the AJK "BEOGRAD".
Sailors wishing to enter must first complete an application form.
Entry Fee
50.00€ (EUR)
Late Entry Fee
60.00€ (EUR)
Entry Closing Date
Sun 27th of August
Entry Address
Race office opening
Thu 31st of August , 16:00
Race office closing
Sun 3rd of September , 0:00
First Race
Fri 1st of September , 12:00
Last Race
Sun 3rd of September , 0:00
N° of Races
6
Social events

Insurance Requirements

All competitors shall be insured with valid third party liability insurance with a minimum cover of € 2,000,000 (2 millions Euros) per event or equivalent there of in any other currency.
Club Details
AJK "BEOGRAD", BEZANIJSKI ZIMOVNIK 35, NOVI BEOGRAD Serbia

Email: ajkbeograd@yahoo.com
Tel: +38163304577
About Donji Milanovac, Serbia
Boat Landing Area and Facilities:
On the beach, there is the place for the boats with all facilities
A very pleasant area on the beach with the rest room, showers, toilettes
Average Wind & Weather Conditions:
Local Tourist Information
From its founding, Donji Milanovac was moved twice. Donji Milanovac was founded in the 19th century on its originalsite on Porec island in the Danube River. In 1830, due to frequent flooding, Prince Milos ordered the city moved to the right bank. It became the first city in Serbia built by city planning. After construction of hydroelectric power station Đerdap I in 1970, the city was moved again to its present location. Near the Donji Milanovac is the 8000 year old Mesolithic settlement, Lepenski Vir.
Accommodation
There are rooms available in all price categories.
The hotel "Lepenski vir" in Donji Milanovac, has 115 rooms with double bed, 78 double bedded and 79 single bedded rooms, a restaurant of 500 seating places with covered swimming pool (25 x 12.5m) and a car park.
Website: http://www.hotellepenskivir.co.rs/
Accommodation possibilities:
Tourist Info Centre 19220 Donji Milanovac, Kralja Petra I bb
Tel/Fax: +381 (0) 30591400
Tel/Fax: +381 (0) 30590184
Mob.Tel. +381 (0) 655656555
email: tic@toom.rs
Transport
Donji Milanovac is a small town in Eastern Serbia, on right bank of Lake Đerdap on Danube, in the middle of the National Park Djerdap. DM is situated about 185 kilometres East of Belgtade (Serbia capital). The nearest international airport is located in Belgrade By car: you can use the motorway E75 Belgrade to Mihajlovac, turn left Route 24 to Pozarevac, and take 25.1 , Veliko Gradiste, Golubac to destination Donji Milanovac.