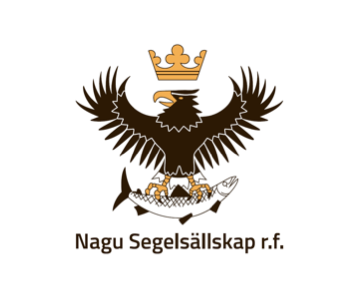 EurILCA Master Finland
Sat 29th July 2023 - Sun 30th July 2023
Finland, Nagu
Regatta Informations
This regatta will be organized by the Nagu Segelsällskap r.f..
Entry Fee
50.00€ (EUR)
Late Entry Fee
70.00€ (EUR)
Entry Closing Date
Wed 26th of July
Entry Address
Race office opening
Fri 28th of July , 18:00
Race office closing
Mon 31st of July , 18:00
First Race
Sun 30th of July , 12:00
Last Race
Mon 31st of July , 15:00
N° of Races
6
Social events

Regatta dinner after day 1 is NOT included in the entry fee

Insurance Requirements

All competitors shall be insured with valid third party liability insurance with a minimum cover of € 2,000,000 (2 millions Euros) per event or equivalent there of in any other currency.
Club Details
Nagu Segelsällskap r.f., c/o Memera, PB 6, NAGU Finland

Email: martin.forss@gmail.com
Tel: +358 40 554 8540
About Nagu, Finland
Boat Landing Area and Facilities:
Boat launching and landing on sandy beach in the Nagu guest harbour. The harbour is sheltered from wind and landing is easy.
Boat storage in the harbour is easy and safe.
Local Facilities:
Toilets and shower are provided for by the yacht club in the guest harbour.
Cafes and restaurants in the harbour.
Shops on a 300 m distance
Average Wind & Weather Conditions:
Wind condition vary from light winds (3 – 4 m/s) to stronger winds (~8 m/s), most commonly from South West. The race area is adjusted depending on wind conditions to provide safe sailing.
Local Tourist Information
Visit Nagu - Guide for the tourist visiting Nagu/ Nauvo
Accommodation
Information about accommodation will be available at the organizer's web site www.nagusegelsallskap.fi
Transport



Nagu (Nauvo in Finnish) is located approx. 1h hour from Turku and 2,5 hours from Helsinki. Take road #180 towards Nagu. A car ferry (free of charge) departs every 15 minutes. For sailors arriving in Turku with cruise ship from Stockholm there is sufficient time to reach Nagu in time for racing.
https://www.google.com/maps/@60.192363,21.9141725,15z
Charter Boats Information