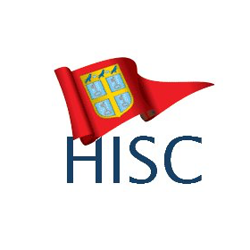 EurILCA Master Great Britain
Fri 30th June 2023 - Sun 2nd July 2023
Great Britain, Hayling Island
Regatta Informations
This regatta will be organized by the Hayling Island Sailing Club.
Entry Fee
£100.00 (GBP)
Late Entry Fee
£120.00 (GBP)
Entry Closing Date
Fri 23rd of June
Entry Address
Race office opening
Fri 30th of June , 8:00
Race office closing
Sun 2nd of July , 18:00
First Race
TBA
Last Race
Sun 2nd of July , 15:30
N° of Races
8
Social events

Breakfast and Lunch available to buy in the Servery and Snack Bar.

Championship dinner on Saturday night booked on the website when entering

Insurance Requirements

All competitors shall be insured with valid third party liability insurance with a minimum cover of € 2,000,000 (2 millions Euros) per event or equivalent there of in any other currency.
Club Details
Hayling Island Sailing Club, Sandy Point, Hayling Island Great Britain

Email: secretary@hisc.co.uk
Tel: +44 (0)7525923962
About Hayling Island, Great Britain
Wind direction in Hayling Bay in June is typically from the SW. The race area often benefits from a sea breeze effect that typically gives wind strengths 12 - 17kts, and the direction will track with the sun towards the west during the afternoons. Typically temperatures will be around 20o C, and being around the equinox about 15 hrs of sunshine.
Historic data on wind strength and direction can be found at www.chimet.co.uk, a weather station located on the West Pole Beacon which sits south of Chichester Harbour Entrance.
There are numerous toilets and showers on the club premises, as follows:
Male – 11 toilets, 10 urinals and 15 showers.
Female – 11 toilets and 15 showers.
Included in this number are 4 dedicated disabled toilet and showers rooms.
There are large male and female changing rooms on the ground floor of the clubhouse.
Local Tourist Information
Short drive from the Euro ferry terminal, on the UK's south coast, near Portsmouth
Accommodation
HISC has sleeping for 80 people on site in our Dunes and Stocker accommodation blocks.
Stocker Comprises two-bedded bunk rooms, double-bedded rooms, triple-
beddedbunk rooms and an eight-bedded dorm style bunk room. There are electric sockets in all rooms, with shared shower and toilet facilities on both levels. Wi-Fi available throughout.
Dunes Comprises ten mezzanine style rooms, each one sleeping up to
three adults or two adults and two children with two single beds and a small double bed on the mezzanine level, plus an en-suite shower room. Wi-Fi available throughout.
Off Site Accommodation is plentiful with numerous caravan and camping sites within 10 minutes walk, and a lot of AirBNB options within very easy walking or cycling distance. There are also several hotel options further afield on Hayling Island
Transport
Road: HISC is 30 minutes drive from Portsmouth Ferry Port, and about 2.5 hrs from Dover.
• Air: Gatwick and Heathrow Airports are each about 1.5 hours drive. Southampton Airport is a 1 hr drive.
• Train: Havant Station is 15 minutes from the club and has frequent fast trains to London taking about an hour. It is an easy taxi -ride to the club.
HISC has free on-site parking for 400 cars. . Hayling Island has a very flat topography and it is very easy to cycle between the club and local accommodation.
Due to local government restrictions parking of motor homes is prohibited on the club premises, however there are a number of private camp sites within 1 mile of the club at competitive prices.