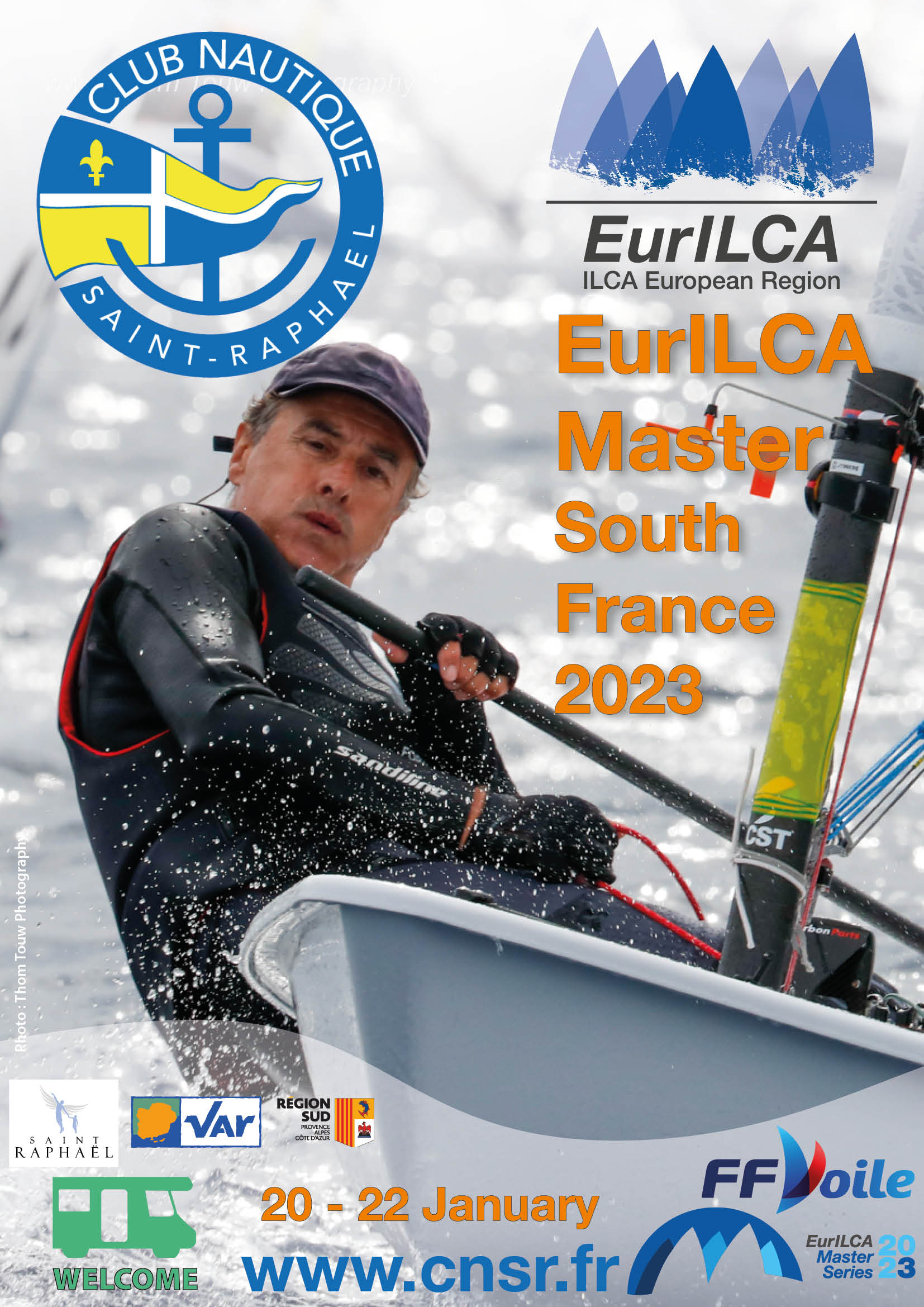 EurILCA Master France
Fri 20th January 2023 - Sun 22nd January 2023
France, Saint Raphaël
Regatta Informations
This regatta will be organized by the Club Nautique Saint Raphaël (CNSR).
Entry Fee
125.00€ (EUR)
Late Entry Fee
150.00€ (EUR)
Entry Closing Date
Sat 14th of January
Entry Address
Race office opening
Thu 19th of January , 14:00
Race office closing
Sun 22nd of January , 12:00
First Race
Fri 20th of January , 13:30
Last Race
Sun 22nd of January , 14:30
N° of Races
8
Social events

A « Pasta » distribution will be organised for the sailors on their return to shore.

A dinner is planned for all sailors on the Saturday evening at 7pm in the Rotonde room.

It will all depends on the covid-19 situation.

Insurance Requirements

All competitors shall be insured with valid third party liability insurance with a minimum cover of € 2,000,000 (2 millions Euros) per event or equivalent there of in any other currency.
Club Details
Club Nautique Saint Raphaël (CNSR), 26 place du club nautique, St Raphaël France

Email: club@cnsr.fr / regate@cnsr.fr
Tel: 0033680719902
About Saint Raphaël, France
Local Facilities: Showers, refreshments, toilets, ...
Average Wind & Weather Conditions: Thermal Nord-east wind in the morning up to 1 PM, Afternoon West or North-Ouest wind 10 to 15 knot
Boat Landing Area and Facilities: Directly at the club, parking on the back side.
Local Tourist Information
Office de Tourisme de Saint-Raphaël
99 Quai Albert 1er
83700 Saint-Raphaël
04 94 19 52 52
Accommodation
Best Western Plus Hotel La Marina,
Saint-Raphaël – 5 minutes walk from the Club
Maeva :
Campers welcome on the backside of the club.
Transport
By Car: Highway A8, exit 38 Fréjus/Saint-Raphaël from : Paris, Lyon, Toulouse, Nice, Italy...
https://g.page/cnsr83?share
GPS : 43.41734775833876, 6.77515011231898
Charter Boats Information