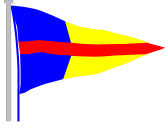 EurILCA Master UK
Fri 1st July 2022 - Sun 3rd July 2022
Great Britain, Stokes Bay
Regatta Informations
This regatta will be organized by the Stokes Bay Sailing Club.
Entry Fee
£85.00 (GBP)
Late Entry Fee
£100.00 (GBP)
Entry Closing Date
Fri 24th of June
Entry Address
Race office opening
Fri 1st of July , 9:00
Race office closing
Sun 3rd of July , 15:00
First Race
Fri 1st of July , 11:55
Last Race
Sun 3rd of July , 14:30
N° of Races
8
Social events
Insurance Requirements

All competitors shall be insured with valid third party liability insurance with a minimum cover of € 2,000,000 (2 million Euros) per event or equivalent there of in any other currency.
Club Details
Stokes Bay Sailing Club, The Promenade, Stokes Bay Road, Gosport Great Britain
Email: administrator@stokesbay-sc.co.uk
Tel:
About Stokes Bay, Great Britain
Boat Landing Area and Facilities:
The sailing club is located on the main promenade. The launch area is the public slipway directly in front of the clubhouse.
Local Facilities:
The club has washing facilities for boats and the clubhouse has toilets, showers and changing rooms. Galley and bar facilities are available in the upper floor.
Average Wind & Weather Conditions:
Typical wind conditions at this time of year are 5-15 knot in southerly to westerly directions. Sea breezes occur regularly between 12:00 and 18:00 in suitable conditions.
Local Driving Directions useful reaching the Boat Park:
Stokes Bay SC is located 6 miles from junction 11 on the M27. On leaving the M27 follow the A32 (Fareham Road) signposted for Gosport. Continue until double roundabout at which time take the right hand lane taking the first exit followed by the third exit following signs for Alverstoke on to Military Road. At the next roundabout take the second exit on to Gomer Lane. At the next roundabout take the first exit on to Stokes Bay Road. Follow for half a mile before turning right into public car park. The clubhouse is situated on the left
Local Tourist Information
Gosport and Portsmouth are both historic navel towns with many historical exhibits to visit. Stokes Bay beach is a mile long waterfront also very popular with swimmers, paddleboarders, kayakers and windsurfers. There is range of public sporting facilities including swimming pool and leisure centre, ice rink, tennis courts and adventure golf course.
Accommodation
Camping/Caravan/Campervan available onsite adjacent sailing club. Costs on UKLA event entry portal.
Kingfisher Caravan Park – Browndown Road, Lee-on-the-Solent, PO13 9BE
The Alverbank Hotel – Stokes Bay Road, Gosport, PO12 2QT
Full list of local B&B's available at HYPERLINK http://www.stokesbay-sc.co.uk/accommodation-for-open-events/
Transport
Brittany Ferries is sponsoring the FR/UK Euromaster participation with special prize to the winners and a 10% reduction on any trip and any vehicle, from France or UK except Le Havre/Portsmouth et Cherbourg/Portsmouth, during the period 15/6 to 5/7/2022.
Booking can be done through the following URL : https://www.brittany-ferries.fr/?referrer=699E6, reduction is already included.
If necessary, phone contact is +33 2 98 244 701 with the following code : EUROMASTER-France/699E6 or by mail france.reservation.service@brittany-ferries.fr
Charter Boats Information
Contact: Duncan@sailingfast.co.uk