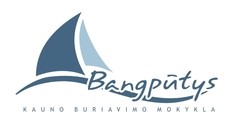 Europa Cup Lithuania
Fri 12th May 2017 - Sun 14th May 2017
Lithuania, Kaunas, Sailing school Bangputys
Regatta Informations
This regatta will be organized by the Sailing school Bangputys.
Sailors wishing to enter must first complete an application form.
Entry Fee
30.00€ (EUR)
Late Entry Fee
50.00€ (EUR)
Entry Closing Date
Tue 9th of May
Entry Address
Race office opening
Thu 11th of May , 14:00
Race office closing
Sun 14th of May , 19:00
First Race
Fri 12th of May , 0:00
Last Race
Sun 14th of May , 19:00
N° of Races
8
Social events
Insurance Requirements

Each participating boat shall be insured with valid third-party liability insurance with a minimum cover of 1.000.000 € per event or the equivalent
Club Details
Sailing school Bangputys, R.Kalantos g. 124, Kaunas Lithuania

Email: linas.grabnickas@sailing.lt
Tel: +370 685 77534
About Kaunas, Sailing school Bangputys, Lithuania
Average wind strength – 3-8 m/s, average temperature +15 °C.
Accommodation
Motel "Baltosios bures"
R.Kalantos str. 124, LT-52337 Kaunas
+370 37 370422
motelis@jachtklubas.lt
18-25 Eur per person/per day