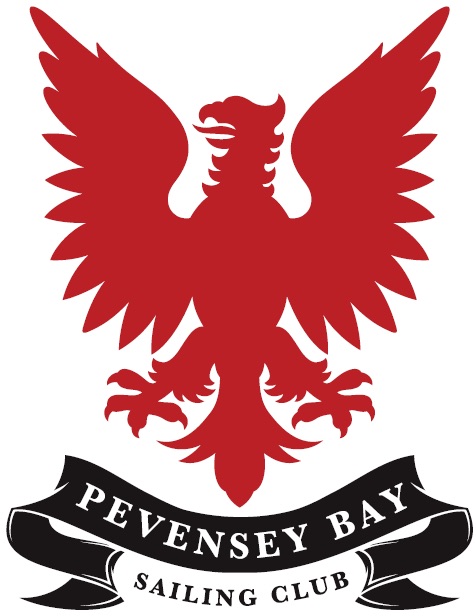 Euro Master Great Britain
Fri 9th July 2021 - Sun 11th July 2021
Great Britain, Pevensey Bay, SC
Regatta Informations
This regatta will be organized by the PEVENSEY BAY SAILING CLUB.
Entry Fee
TBA
Late Entry Fee
Entry Closing Date
TBA
Entry Address
Race office opening
Fri 9th of July , 0:00
Race office closing
Sun 11th of July , 0:00
First Race
Fri 9th of July , 12:00
Last Race
Sun 11th of July , 14:00
N° of Races
8
Social events
Insurance Requirements
Club Details
PEVENSEY BAY SAILING CLUB, Old Martello Road, Pevensey, Pevensey Great Britain

Email: adrian.peckhampbsc@gmail.com
Tel: +44 (0) 7764 625180
About Pevensey Bay, SC, Great Britain
Average Wind & Weather Conditions:
Typically sunny wind ranges f3-f5 with sea breeze picking up c 12.00 from the south west.
Prevailing wind from the south west.
Eastbourne is the sunniest town in the UK.
Local Facilities:
On-site changing rooms, showers, toilets.
Full catering and bar facilities available , meals available from Friday 9th evening to Sunday 11th July afternoon. Saturday night social event planned.
Large supermarket, pharmacy, approximately 5 minutes drive away
Boat Landing Area and Facilities:
Gently sloping shingle beach. Electric winches to pull dinghies up the beach.
Pevensey Bay Sailing Club members will be on hand to man the winches and assist with launching and recovery
Local Tourist Information
Nearest:
main shops - 0.5 miles. Sovereign Harbour Retail Park - Asda supermarket / Boots Pharmacy /

cashpoint – Asda - 0.5 miles

hospital - Eastbourne District General Hospital - 5 miles

chandlery in local marina 15 mines walk –

Chandlery (tnyachtservices.co.uk)
Local points of interest
Pevensey Castle – 2 miles – an old Roman turned Norman Castle operated by English Heritage

Pevensey Bay – 0.75 mile – walk along the A259 or along the beach (hard sand at low tide)

Sovereign Harbour 1 mile– one of the largest marinas in the UK, surrounded by 4000 residential units.

Eastbourne Pier and Bandstand - 4 miles. Indoor shopping centre in the town centre

Beachy head 7 miles – spectacular views over the Eastbourne and the downlands
Accommodation
Eastbourne is a thriving holiday resort and there are many hotels and guesthouses available. However early booking is recommended as UK holiday accommodation is expected to be in significant demand in 2021.www.visiteastbourne.com/accomodation
The club can accommodate approx. 30 tents/ caravans or motorhomes on its camping field to the rear of the clubhouse at a cost of £15 per night. To be pre-booked in advance by email adrian.peckhamPBSC@gmail.com on a first come first served basis.
Bay View Park is 5 minutes walk from the clubhouse and can accommodate tents, campervans and motorhomes.
Pevensey Bay holiday Park Offeres static Caravans and is a 1km away from the clubhouse towards Hastings.
Premier Inn Eastbourne is a hotel and approximately 10 minutes drive away
https://www.premierinn.com/gb/en/hotels/england/east-sussex/eastbourne/eastbourne.html
Transport
Local Driving Directions:
Two options:
Option 1 - c 2 hrs 30 mins, mostly on motorway or dual carriageway and is considered preferable. From Dover take the A20 and then the M20 and exit to M25 junction 3 and head south taking the A21at junction 5 on the M25, follow the A21 to Hastings and take A259 coast road to Pevensey Bay. The Club is located approx.one mile to the west of Pevensey Bay with well signed left hand turn to the club access road.. Approx 2.5 hrs.
Option 2 - from Dover take the A20 and then the M20 to junction 10 and take the A2070 which becomes the A259 to Pevensey Bay. This is a country route, with slow and winding roads for much of the journey, but is more direct. Approx 2 hours
More detailed local direction can be found here: