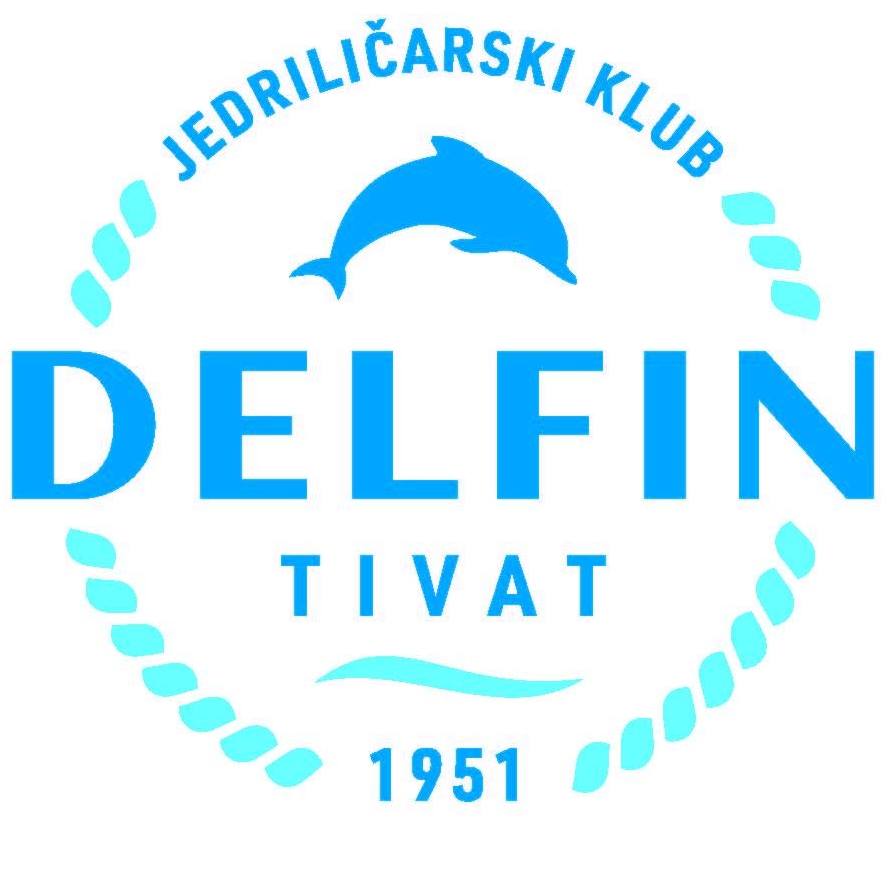 Europa Cup Montenegro ( NEW dates)
Thu 18th November 2021 - Sun 21st November 2021
Montenegro, Tivat
Regatta Informations
This regatta will be organized by the Jedriličarski klub Delfin Tivat.
Sailors wishing to enter must first complete an application form.
Entry Fee
90.00€ (EUR)
Late Entry Fee
110.00€ (EUR)
Entry Closing Date
Sun 14th of November
Entry Address
Race office opening
Thu 18th of November , 9:00
Race office closing
Fri 10th of September , 19:00
First Race
Thu 18th of November , 12:00
Last Race
Sun 21st of November , 15:00
N° of Races
8
Social events

Gastro night, T-shirt souvenir

Insurance Requirements

All competitors shall be insured with valid third party liability insurance with a minimum cover of €1,500,000 (1.5 million Euros) per event or equivalent there of in any other currency.
Club Details
Jedriličarski klub Delfin Tivat, Šetalište Seljanovo 8, 85320 Tivat Montenegro

Email: delfin.jk@gmail.com
Tel: +38269813370
About Tivat, Montenegro
Free car parking for all sailors and personnel, stretches along the hole site line, which is the launching/lading area as well. On a pictures bellow please to see the area. The green line divides the landing/ launching site an the car parking. There is on site secure parking that could be provided for motor homes and the estimated price is 10EUR/night. Driving 50m by see there is a gas station on a dock of Porto Montenegro, tax free gasoline price.
There is two toilets, two showering and changing facilities on site at the moment . The additional number of facilities will be
provided for the race inside of YC Delfin facilities. On the end of right side of site there is available facilities in YC Porto
Montenegro.. All around the site and within easy reach of the championship, there is lot of nice and affordable catering.
Breakfast, grill, sandwiches, pancakes, Montenegrin food and very good prepared dishes are available in walking distance.
Straight on the site there is a caffe and a restaurant.
The average daily wind speed in June has been around 6 km/h, that's the equivalent to about 4 mph, or 3 knots. In recent years the maximum sustained wind speed has reached 41 km/h, that's the equivalent of around 25 mph, or 22 knots. Tides—Currents.—In the entrance to the gulf the currents set to the NW along the E shore and SE along the W shore, frequently attaining a velocity of 2.5 knots in either direction. In the narrows of Kumbor the current usually sets to the W and is very strong, but in Verige the current is variable in direction and never exceeds a velocity of 0.5 knot under normal conditions. The entrance to Boka Kotorska, the coastal current is deflected by an outflow caused by SE winds, which sets the water towards shore and causes eddies. Tivat Bay (42°26'N., 18°40'E.), the middle bay of Kotor Bay, is connected to Topla Bay, a deep passage. This bay is steep and rocky on its S side, but the NE and NW shores, which are backed by mountains, are low and cultivated. In the SE part of this bay and are backed by the low-lands of the valley of Zupa. The NW shore of the bay is fairly well populated with several small towns, some of which are fronted by piers suitable for coasters. The super yacht marina Poroto Montenegro of Tivat is situated along the E shore of the bay.
Local Tourist Information
https://tivat.travel/en/
Accommodation
In the close area, surrounding, there is lot of nice private apartments, available by walking distance and average price 40eur
per day per double apartment.
Transport
BY ROAD Arriving by car is very straightforward with YC Delfin located off the Adriatic Highway, run along the eastern coast of the Adriatic Sea and is part of the European route E65. The road passes principally through Croatia, then through Bosnia and Herzegovina and Montenegro. Just follow the coastline and follow the directional signals once you arrive in Tivat. TAXI drive from airport Tivat to YC Delfin is 7EUR, from Podgorica 50EUR and from Dubrovnik 60EUR. One way drive to Kotor is 11EUR. The venue GPS is 42°26'20.9"N 18°41'20.8"E
Charter Boats Information
Minimum number of charter boats available: 10
Charter fee: 75€/day
Contact: Virga doo Split SALES@VIRGA.HR or Mihelic Sailing from Croatia info@marconyachting.com