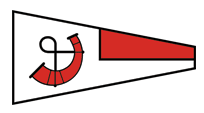 Euro Master Nederlands
Wed 12th May 2021 - Sun 16th May 2021
Netherlands, Hoorn
Regatta Informations
This regatta will be organized by the WSV Hoorn.
Entry Fee
130.00€ (EUR)
Late Entry Fee
150.00€ (EUR)
Entry Closing Date
Mon 10th of May
Entry Address
http://lasermasters.nl
Race office opening
Wed 12th of May , 19:00
Race office closing
Sun 16th of May , 18:00
First Race
Thu 13th of May , 13:00
Last Race
Mon 17th of May , 14:00
N° of Races
8
Social events

t-shirt, 2 x happy hour, 1 x dinner

Insurance Requirements

All competitors shall be insured with valid third party liability insurance with a minimum cover of €1,500,000 (1.5 million Euros) per event or equivalent there of in any other currency.
Club Details
WSV Hoorn, Julianapark 1, Hoorn Netherlands

Email: wedstrijd@wsvhoorn.nl
Tel: 0031622523050
About Hoorn, Netherlands
Boat Landing Area and Facilities:
On harbor, RIB launch to Marina Kaap Hoorn
Local Facilities:
On harbor restaurant, excellent showers and toilets
Average Wind and Weather Conditions:
Wind can be from 0 to the max. of 27 knots, waves up to 1.3 meter
15 to 22 C°
Local Driving Directions useful reaching the Boat Park:
Shall be given on the WSV Hoorn website www.wsvh.nl
Contact for charter boats: rent a laser
Contact for motorboats Charter for coaching: marine sports hoorn
Accommodation
v/d Valk Hotel € 91.-, Keizerskroon Hotel € 69,-, De Magneet Hotel 82,50 (2018 prices), various campings close to the harbor and camper places together with RIB launch Oranje Buiten
Check the club website also.
www.vvvhartvannoordholland.nl/en/surroundings/cities-villages/hoorn?menu=0028_000126_000000_000000
Transport
more information on the Club Website
Charter Boats Information
www.sailcenter.com