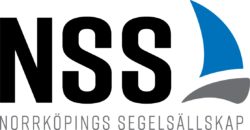 Euro Master Sweden
Sat 7th August 2021 - Sun 8th August 2021
Sweden, Arkosund
Regatta Informations
This regatta will be organized by the Nss Norrköpings Segel Sällskap.
Entry Fee
975.00 SEK
Late Entry Fee
1200.00 SEK
Entry Closing Date
Mon 2nd of August
Entry Address

Swedish Master Laser Championship 2021 – Norrköpings Segelsällskap (nss.nu)

Race office opening
Fri 6th of August , 9:00
Race office closing
Sun 8th of August , 19:00
First Race
Sat 7th of August , 11:00
Last Race
Sun 8th of August , 15:00
N° of Races
6
Social events

The entry fee is 975 SEK and shall be paid via NSS BG 5938-9817 The entry fee includes:

 Regatta dinner Saturday

 Trailer park

 Car park

 competition fee to Swedish Sailing Association with 50 SEK

 fee to the Laser Association with 50 SEK

 fee to EurILCA with euros 4  NSS,s costs for the sailing event

Late entry fee after August 2 is 1200 SEK and shall be paid via NSS BG 5938-9817 No entry can be done after August 6

Insurance Requirements

All competitors shall be insured with valid third party liability insurance with a minimum cover of €1,500,000 (1.5 million Euros) per event or equivalent there of in any other currency.
Club Details
Nss Norrköpings Segel Sällskap, Norrköpings Segelsällskap, Vikbolandet Sweden

Email: nss@nss.nu
Tel: +46 708 11 91 61
About Arkosund, Sweden
Boat Landing Area and Facilities:
Three 3 ramps in the harbour, the Lasers on the pir in the harbour, coach boats in the club house harbour
Local Facilities:
Local Facilities: You will be welcomned by our parking hosts as of Aug 6th. They will show you directions to mooring places, parking and other for you important places, as well as our club house and piers. E.g. ramps, free parking for cars and trailers close to the harbour. Coach ribs are to be placed at NSS club piers as long as we have room. At the large common pier in the harbour we have unlimited places for your Lasers. On the club house area you will find showers, toilets and café. A small kiosk and restaurant fascilities are found within 100 metres from the club area. Parking is provided close by.
Showers and toilets near the clubhouse, ladies changing locker (simple) close to the ramp
Average Wind & Weather Conditions:
At this time of the year, the Swedish east coast normally provides medium winds, normally from south west to south east with moderate contribution of sea breeze effects. Winds outside the 5-25 knots bracket is, at this time of the year very rare.
Local Tourist Information
Food Restaurants and bars are found at the hotel, by the camping and central in the village. There is also a shop with acceptable supplies of food and drinks. Alcohol beverages has to be ordered 3 days ahead. Contact the shop on 0046125-20032 At NSS you can enjoy our home made sandwiches and cakes as well as our magnificent wievs over the archepelago
Recreation Why not staying another few days in the area. Try the Skargardslinjen, a boat trip to the outskirts of the famous archipelago, a trip to the close by golf courses Mauritzberg or Braviken or why not a visit to the huge outdoor zoo, Kolmardens Djurpark, the latter a must to the family. GP´s office, dentist, mail office and further shops are to be found in Ostra Husby, 25 km away with a daily bus connection.
Accommodation
There will be accomodations to all kind of needs within close range, and to an acceptable price level. For those that prefer hotel please contact: Arkösunds Hotell 0046125-20003, right in the harbour, Mauritzbergs Slottshotell 0046125 50100, 30 km away or Stegeborgs Trädgårdshotell (Booking.com) also approx 30 km from Arkösund. Sköldviks Hostel 0046125 20289/ 004673 364 22 80 is situated 2 km from NSS with their own sandy beach close to the racing area. Arkösunds camping 0046125 20101 approx 10 minutes walking from the pier. They have fascilities for camping of all kinds. Private cabines and smaller houses can be found on NSS web site, nss.nu as soon as they are reported available. Lease contract will be made directly with the owner.
Transport
Road 209 to Arkösund 50 km E Norrköping, local map hand out at arrival
Norrköpings Segelsallskap, since 136 years active, and now in it´s old mansion house in Arkosund, just as old as the club it self. You will find us at the far eastern end of road 209 starting in Norrkoping.