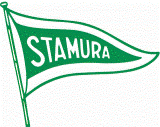 Europa Cup Italy
Sat 31st March 2018 - Tue 3rd April 2018
Italy, Ancona
Regatta Informations
This regatta will be organized by the Sef Stamura ASD.
Sailors wishing to enter must first complete an application form.
Entry Fee
100.00€ (EUR)
Late Entry Fee
120.00€ (EUR)
Entry Closing Date
Sun 25th of March
Entry Address
Payment must be done on line :Club Sef Stamura Bank tranfer UBI bank BIC: BLOPIT 22 IBAN: IT05P0311102684000000012063 Bank Adress: Corso Stamira 60100 Ancona Italy PLEASE SPECIFY Name, First Name and sail number
Race office opening
Thu 29th of March , 16:00
Race office closing
Tue 3rd of April , 0:00
First Race
Sat 31st of March , 12:00
Last Race
Tue 3rd of April , 16:00
N° of Races
8
Social events

Pasta party end race and one gadget for sailors

Please look at the event guide in the document section

Insurance Requirements

Each participating boat shall be insured with valid third-party liability insurance with a minimum cover of €1,500,000 (1.5 million Euros) per event or equivalent there of in any other currency.
Club Details
Sef Stamura ASD, Via Giovanni Mascino, Marina Dorica, Ancona Italy

Email: e.libri@icopsrl.net
Tel: 337424632
Fax: 0712077064
About Ancona, Italy
The area of the Marina where our athletes practice and that would host the Regatta , has a 23 meters ramp to haul the lasers; a Crain to haul the ribs
Changing rooms with toilets and showers for women and men .It also has an area to park the vans and trailers as well as big one to leave the lasers and a sea side area to moor the ribs
In the period chosen for the Regatta there are usually good wind conditions: thermic wind coming from SE with approximately 10/15 knots
Accommodation
Range of different hotels with prices between 60 - 70€ for half board
HOTEL CONVENZIONATI LASER EUROPA CUP 2018
NOME
INDIRIZZO
TEL
E MAIL
SING
DUS
DOPPIA
MATRIM
TRIPLA
QUADRU
QUINTU
PASTO
city tax
HOTEL TOURING***
via degli spagnoli 18 - Falconara mma
071-913136
info@touringhotel.it
€ 53,00
€ 74,00
€ 74,00
€ 92,00
€ 110,00
€ 130,00
€ 18,00
HOTEL CONCORDE****
via aspio terme 191 - camerano
071-95270
info@hotelconcordeancona.it
€ 55,00
€ 76,00
€ 76,00
€ 94,00
€ 18,00
VILLA GENS CAMURIA***
via direttissima del conero 2- camerano
071 731602
Info@villagensacamuria.it
€ 90,00
€ 100,00
€ 100,00
€ 125,00
€ 145,00
HOTEL FORTUNA***
piazza rosselli 15 - ancona
071 - 42663
info@hotelfortuna.it
€ 45,00
€ 54,00
€ 68,00
€ 68,00
€ 84,00
€ 2,00
HOTEL MILANO***
via montebello 1/a - ancona
071 - 201147
info@hotelmilano-hm.it
€ 50,00
€ 80,00
€ 80,00
€ 110,00
€ 2,00
HOTEL CITY ANCONA***
info@hotelcityancona.it
€ 45,00
€ 78,00
€ 78,00
€ 90,00
€ 2,00
KLASS HOTEL****
strada statale 16 adriatica km 317 -castelfidardo
071 - 7821254
info@klasshotel.it
€ 60,00
€ 80,00
€ 80,00
€ 100,00
€ 120,00
RESIDENCE DEGLI ARANCI
via degli aranci 1/I - ancona
071 - 203699
info@residencedegliaranci.com
€ 70,00
€ 90,00
€ 0,50
ALBERGINO GINO**
via
71
hotel.gino@tiscalinet.it
€ 36,00
€ 52,00
€ 52,00
€ 63,00
€ 84,00
€ 105,00
€ 2,00
BB PONTEMARE
via bignamini 23 - collemarino
345 1351745
bbpontemare@gmail.com
€ 45,00
€ 60,00
€ 60,00
€ 70,00
DOMUS STELLA MARIS
via colle ameno 45 - torrette di ancona
071 - 883784
info@domusstellamaris.it
€ 60,00
€ 60,00
€ 90,00
€ 2,00
EGO HOTEL****
via flaminia 220 ancona
071 - 2181262
mice@egohotelancona.it
€ 99,00
€ 124,00
€ 124,00
€ 2,00
SEEPORT HOTEL****
via rupi di via xxix settembre ancona
071 - 9715100
info@seeporthotel.com
€ 84,00
€ 109,00
€ 35,00
€ 2,00
LA CASA IN ANCONA
338 8907926
info@lacasainancona.it
€ 60,00
€ 90,00
€ 2,00
RESIDENCE VANVITELLI
vicolo della serpe 9 ancona
071 - 206023
info@residencevanvitelli.it
€ 60,00
€ 60,00
€ 75,00
€ 90,00
€ 0,50
BB D'AGO 48
Strada di Monte d'Ago, 48, Ancona
349 8745512
bbdago48@gmail.com
€ 40,00
€ 75,00
€ 95,00
€ 0,50