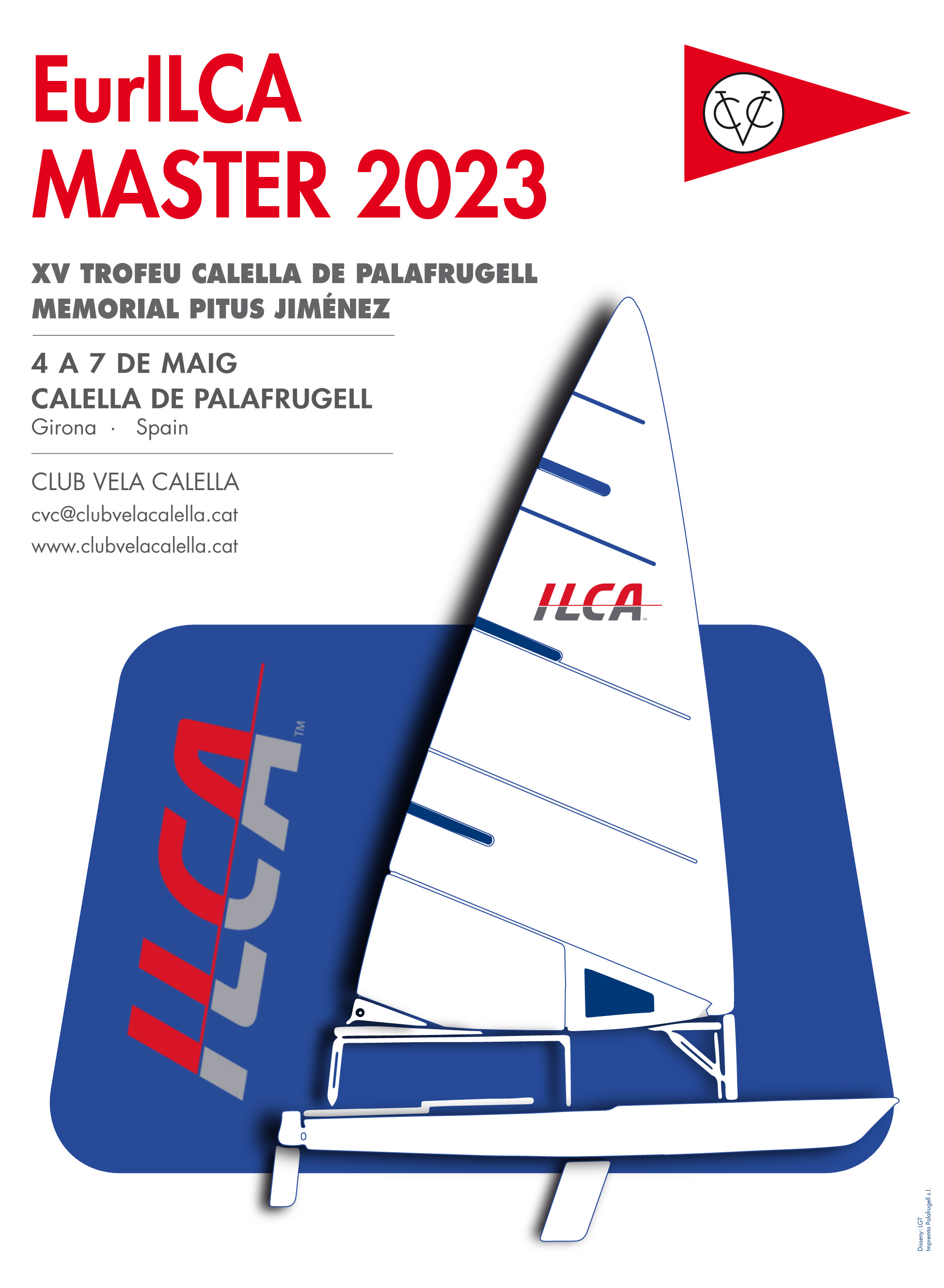 EurILCA Master Spain
Thu 4th May 2023 - Sun 7th May 2023
Spain, Calella de Palafrugell
Regatta Informations
This regatta will be organized by the Club Vela Calella.
Entry Fee
120.00€ (EUR)
Late Entry Fee
150.00€ (EUR)
Entry Closing Date
Wed 26th of April
Entry Address
Race office opening
Thu 4th of May , 10:00
Race office closing
Sun 7th of May , 18:00
First Race
Fri 5th of May , 12:00
Last Race
Sun 7th of May , 14:00
N° of Races
9
Social events

Welcome bag with t-shirt and others, welcome party in calella restaurant, boat trip for competitors companions and official dinner.

Insurance Requirements

All competitors shall be insured with valid third party liability insurance with a minimum cover of € 2,000,000 (2 millions Euros) per event or equivalent there of in any other currency.
Club Details
Club Vela Calella, Noi Gran 3, 17210 Calella de Palafrugell, Girona Spain
Email: euromastersilca@clubvelacalella.cat
Tel: +34 972 614 619
About Calella de Palafrugell, Spain
7 beach staff members to help competitors to launch/land boats
4 portable toilets, apart from the 4 toilets, showers and changing rooms in
club vela calella club house.
Thermal winds up to 25 knots, regular, 15 knots, south/westly, less often, north wind: very strong and
colp up to 35 knots and very shifty no tidals and courrents (because venue is placed at mediterranean sea),
only barometric ranges.
Local Tourist Information
Accommodation
On the club website, there is a section where are indicate all the hotels and campsites in the area with the prices
Transport
On the club website there is a section where we indicate the information about local driving direction.
See on: http://www.clubvelacalella.cat/
Charter Boats Information
Racers must contact directly with the charter companies

Marçon yachting
8 avenue lascos
13500 Martigues
tel:+33.442.811.254
e-mail: info@marcoyachting.com
Website: www.marconyachting.com