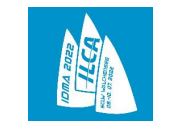 EurILCA Master Germany
Fri 8th July 2022 - Sun 10th July 2022
Germany, Walchensee
Regatta Informations
This regatta will be organized by the SCLW e.V - -Segelclub Walchensee e.V..
Entry Fee
100.00€ (EUR)
Late Entry Fee
120.00€ (EUR)
Entry Closing Date
Sat 25th of June
Entry Address


https://www.manage2sail.com/en-US/event/e0c22f0a-88fa-4c43-9aae-d26ccae096c0?#!/

Race office opening
Thu 7th of July , 0:00
Race office closing
Sun 10th of July , 18:00
First Race
Fri 8th of July , 12:05
Last Race
Sun 10th of July , 15:00
N° of Races
6
Social events

Dinner at Friday and Saturday, T-Shirt

Insurance Requirements

All competitors shall be insured with valid third party liability insurance with a minimum cover of € 2,000,000 (2 million Euros) per event or equivalent there of in any other currency.
Club Details
SCLW e.V - -Segelclub Walchensee e.V., Seestraße 1, Walchensee Germany
Email: regatta@sclw.de
Tel: +49 170 7817427
About Walchensee, Germany
Boat Landing Area and Facilities:
Two launching tracks. Pls. see www.manage2sail.com
At lake Walchensee, there are no further Trainer / Motor boats aloud.
Local Facilities:
We are offering a boat park direct beside the launch tracks. Parking places for Cars/Trailer on the other side of the road at "Herzogstandbahn".
The Club has one small Clubhouse with a toilet and we will use the toilets of "Café Bucherer" direct beside the Club.
Instead of having a shower we offer the fresh and clear water of Lake Walchensee.
Pls. see www.manage2sail.com
Average Wind & Weather Conditions:
We have mainly thermal winds from north with 3 – 6 Bft., low waves.
Local Tourist Information
Tourist Info Walchensee
Tel: 08858-411
Accommodation
There is no overnight accommodation in campers/car/etc. compliance is monitored by the municipality.
Tourist Info Walchensee Tel: 08858-411 www.walchensee.de
Camping Lobisau Walchensee Tel: 08858-929168 www.camping-walchensee.de
Tourist Info Kochel am See Tel: 08851-338 www.kochel.de