Europa Cup Trophy 2018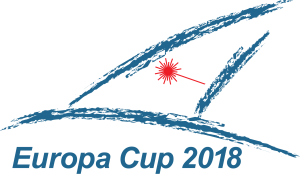 Information
The Laser Europa Cup Trophy is a series of regattas run throughout the year in various stunning venues across Europe. The competition is open to all sailors, starting from 12 years old, on all Laser rigs (Standard, Radial and 4.7). Fierce competition on the water paired with a great apres-sail social scene make the Europa Cup trophy regattas extremely popular events on the European sailing calendar.
Why not join us in our beautiful sailing venues in 2018 and experience the Europa Cup Trophy for yourself, whilst showing off your sailing skills, learning some new tricks and having a great time both on and off the water.
Participating in the Europa Cup Trophy is a good step to prepare for the European and World Championship as there are a lot sailors from different countries who attend the events.
There are 10 Europa Cup events each year, with 2 events from each sub-region :
North West: NED, BEL, GER, DEN, GBR, IRL
North East: NOR, FIN, EST, LTU, POL, SWE
South West: ESP, POR, FRA, SUI, MON
Central East: AUT, HUN, SLO, ITA
South East: ROU, GRE, ISR, CRO, SRB, BUL
Every year the Europa Cup will rotate in each sub-region .
Entry Regulations
Only current fully paid up members of the International Laser Class Association may enter. Clear written evidence of your up-to-date membership status will be required at registration for each regatta (Europeans sailors must show their EurILCA card). If you are not already a member of the Laser Class, you can join by contacting your local District Officer. Full details can be found on our website at European Contacts.
Please refer to the table below for the categories :
2018 Categories
11
12
13
14
15
16
17
18
19
20
+
Class/Rig
Sex/
Birth Year
2007
2006
2005
2004
2003
2002
2001
2000
1999
1998
Laser 4.7
Boys
NO
Under 16
Under 18
NO
Girls
NO
Under 16
Under 18
Open Women
Laser Radial
Boys/Men
NO
Under 17
Under 19
Open
Girls/Ladies
NO
Under 17
Under 19
Under 21 F
Open
Laser Standard
Boys/Men
NO
Under 19
Under 21 M
Open
Every sailor will need to provide a valid ISAF Number and date of birth to enter Europa Cup Trophy regattas. If you do not know your World Sailing Number or have not yet registered for one, you can do so free of charge on the World Sailing website.
OVERALL RANKING and PRIZE GIVING
The low point system will be used for the overall ranking. There will be only one overall ranking and no-sub-regional rankings. Three regattas count for the overall ranking. Everyone is ranked, even if they have only raced 1 or 2 regattas. Points received for the 1 or 2 non-attended events will be the highest points + 1 from the largest event. If there is a tie, appendix A applies. If there is still a tie, refer to the total number of sailors in events attended. The sailor who raced against the most sailors wins.
All Europa Cup regattas which constitute the Europa Cup Trophy have the same grade and value in points.
We are looking forward to seeing you on the Europa Cup circuit.